So will Arizona hospitals, Doctors, and hospital administrators that deceptively reported COVID19 deaths in order to get paid large amounts of money get charged with fraud, have to repay the money?
Will Arizona hospital management and Doctors apologize to families they lied too about the cause of their loved ones of death?
Should Arizona media acknowledge and apologize to all Arizonans for promoting a lie in order to cause fear?
6% of the Total Number of Deaths Were Attributed to COVID-19 Only Deaths
That means of the 189,000 "Covid-19" deaths reported by the CDC, 6% of those deaths are caused by COVID 19. Or of the reported 189,000 deaths only 11,000 actually died from the coronavirus. 
You can view the Center for Disease control data for yourself by visiting the CDC website.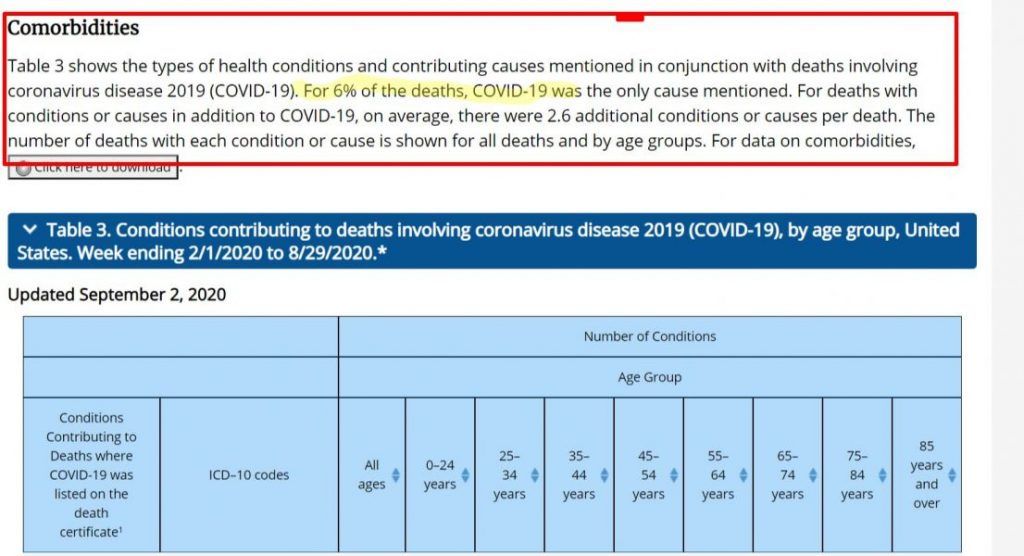 Non-Stop Lies by Arizona Leadership
To be clear this post in no way saying that coronavirus isn't real. Of course, it's real and people have died from this awful virus. What this post demonstrates is that Arizona Governor Doug Ducey, AZ Health Department Director Cara M. Christ, AZ Hospitals, Doctores and the Arizona News Media have been suppressing the truth with the lie.
'For the wrath of God is revealed from heaven against all ungodliness and unrighteousness of men, who by their unrighteousness suppress the truth. '

Romans 1:18