Swept up in the hysteria of the latest government report on climate change, during the third hour of NBC's Today show on Thursday, meteorologist Dylan Dreyer suggested that if humanity simply "disappeared" the planet "would go back and just be fine." Fellow forecaster Al Roker defensively lectured that the new climate findings were "not from some conspiracy group."
Earlier that morning, during a 7:30 a.m. ET half hour weather report, Roker proclaimed to viewers: "Hey guys, we just got in the 2018 climate report from NASA and NOAA….This is not some fly-by-night organization or conspiracy theory, this is the government telling you, telling us, it's the fourth warmest year globally on record." Later, at the top of the 9:00 a.m. ET hour, the weatherman reintroduced the topic:
So we just got it in and it is somewhat disturbing. 2018 was the fourth warmest year on record. And that means that we're talking about, for the last five years, the five warmest years have been the last five years. And this is not from some conspiracy group or anything like this. This is from NASA and NOAA. You know, these are government organizations tasked with keeping track of this.
Co-host Craig Melvin replied with "Wow," asking moments later: "What's the practical effect?…The practical effect of this warming planet?" Dreyer fielded the question and stumbled into imagining the nonexistence of the human race:
Well, I think a lot of it has to do with how we are impacted by it. Not just we, I mean all living lifeforms on the planet….I think if we all disappeared like this, the Earth would go back and just be fine, you know. Whatever cycle it's on, whatever – if it's warm, if it's cold, I think it just goes back to doing its thing. But we all live here and we are all impacted by this.
The rest of the panel just nodded along with her remarks.
Dreyer's comments actually echoed a 2007 discussion on the NBC morning show between then-co-hosts Matt Lauer and Meredith Vieira. Promoting a new book entitled The Earth Without Us, Lauer declared: "We're gonna talk to the author about that. And really it's all about trying to figure out how long it would take nature to reclaim what we've created." Vieira chimed in: "The mess." Lauer accepted her term: "How long it would take nature to fix the mess we've made?"
SUPPORT LIFENEWS! If you like this pro-life article, please help LifeNews.com with a donation!
In a more graphic example, back in 1991, Newsweek Senior Writer Jerry Adler offered this disturbing solution: "It's a morbid observation, but if everyone on Earth just stopped breathing for an hour, the greenhouse effect would no longer be a problem."
Following Dreyer's statement on Thursday's Today show, Sunday Today host Willie Geist wrapped up the discussion by arguing: "…you have to work pretty hard at this point to deny this is happening." Roker lamented: "But there are those who will." Geist acknowledged: "There are, there are. And there are people who say on a cold day like we had last week, where's it 77 below in Minnesota, 'Where's global warming?'" Melvin sneered: "Social media kooks."
Lately, NBC has shown an almost religious devotion to promoting the climate change agenda and slamming skeptics. In January, Roker actually thanked America as he reported on a new poll showing a majority of people were concerned by climate change. In December, Meet the Press host Chuck Todd introduced a special edition of the Sunday show by touting how he intentionally excluded "climate deniers" from the program. Just before Christmas, Roker claimed it was a "sin" not to take action on climate change.
LifeNews.com Note: Kyle Drennen is an MRC News Analyst and a graduate of Providence College with a Bachelor of Arts degree in History and Political Science. This was originally posted on the Media Research Center blog NewsBusters.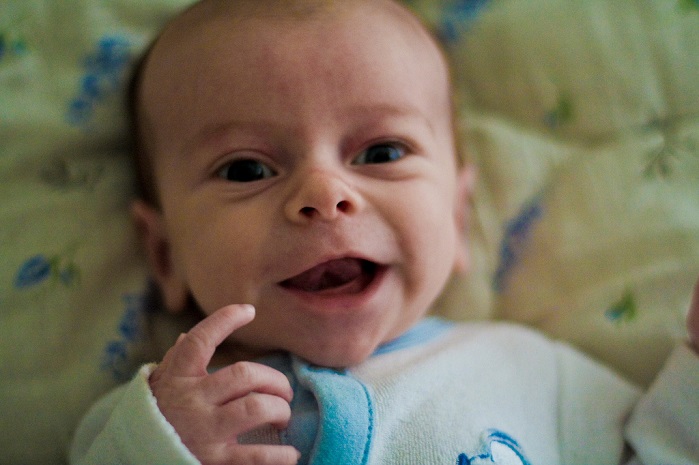 Go to Source
Author: Kyle Drennen