Planned Parenthood is shoving women's safety aside in the name of "abortion rights."
On Wednesday, the billion-dollar abortion chain joined other abortion activists outside the U.S. Supreme Court to rally against a Louisiana law that requires abortion facilities to have hospital admitting privileges for patient emergencies – just as other outpatient surgical facilities do.
The abortion industry challenged the law, claiming it imposes an "undue burden" on women's access to abortion because two Louisiana abortion facilities may close rather than comply.
"Today is about our right to control our own bodies. To imagine our futures. To be free," Planned Parenthood acting president Alexis McGill Johnson wrote on Twitter. "I promise you this: Planned Parenthood will never stop fighting to keep abortion safe and legal. We will never stop fighting to make it more accessible."
Claiming the support of most Americans, Planned Parenthood cited a poll seemingly showing that 77% of Americans believe abortion should be safe and legal.
"Abortion is a constitutional right, plain and simple," the abortion chain wrote in an email to supporters. "But TODAY, as the Supreme Court hears oral arguments in the June Medical Services case, we're faced with a terrifying possibility: that our rights could be gutted in a few short months."
But the abortion industry is not fighting for "rights." It's fighting against laws that keep women safe, laws that even most "pro-choice" Americans support.
A 2016 Marist poll found that 70% of Americans want doctors who perform abortions to be required to have hospital admitting privileges, including 71% of women, 77% of millennials, 78% of Latinos and 71% of self-described "pro-choice" Americans.
LifeNews depends on the support of readers like you to combat the pro-abortion media. Please donate now.
A June Gallup poll also found that 60 percent of Americans want all (21%) or almost all (39%) abortions made illegal. Similarly, a Harvard CAPS/Harris poll found that just 6% of Americans said abortions should be allowed "up until the birth of the child."
Ignoring women's safety and Americans' opinions, pro-abortion politicians, actresses Busy Philipps, Elizabeth Banks and others protested against the law Wednesday morning while the high court heard oral arguments in the case.
"What matters is that we are loud and we are heard. I will not be shamed into being quiet, we will not be shamed into being quiet ever again," Philipps told the crowd.
"Abortion is health care. And like all health care, it should be our choice," added California Congresswoman Judy Chu.
Fellow Democrat Congresswoman Barbara Lee of California claimed the Louisiana law could be dangerous and deadly.
"These abortion bans are dangerous, wrong, and deadly. They have an outsize impact on the most vulnerable, especially people of color, who need evidence-based care the most," she told abortion activists.
But the opposite is true. An abortion destroys unborn babies' lives, and if the U.S. Supreme Court rules against the law, women's lives could be at stake, too.
Susan B. Anthony List President Marjorie Dannenfelser said the abortion industry needs oversight, and laws like Louisiana's should be common sense.
"But tellingly, each and every Democrat presidential candidate advocates for unregulated abortion on demand until birth, paid for by taxpayers," Dannenfelser said. "Abortionists – not women – are fighting against these protections. They represent their own interest, not the health and safety of women."
She expressed hope that the Supreme Court will uphold the law and protect women and girls.
Louisiana Attorney General Jeff Landry said the law simply applies the same basic safety regulations to abortion facilities that similar surgical facilities must meet.
The abortion business at the center of the case, Hope Medical Group, has been accused of hiding evidence of criminal and professional misconduct from the U.S. Supreme Court. A recent Fifth Circuit ruling also suggested one abortionist in the state may be performing abortions that lead to second-trimester babies being born alive.
The U.S. Supreme Court likely will announce its ruling on the case in June.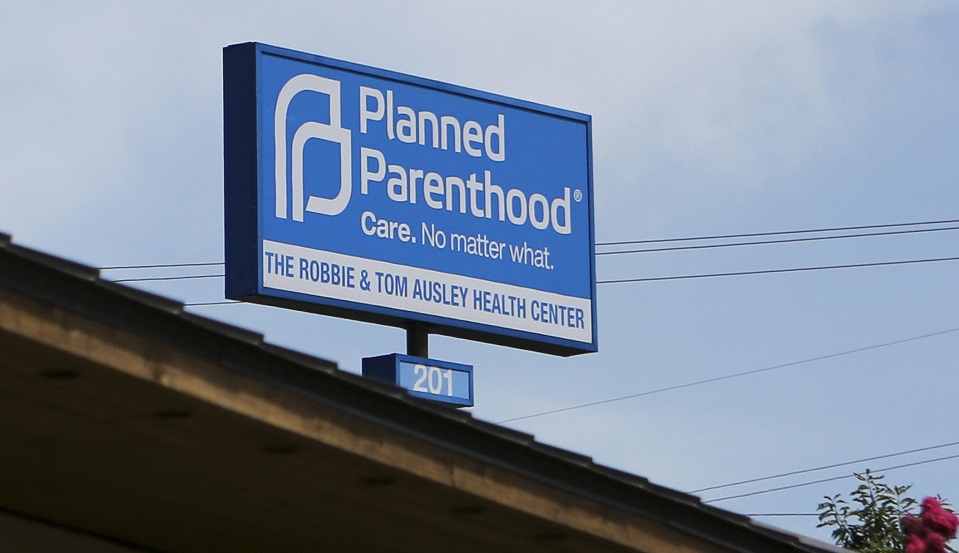 Please click here to read the full story.
Author: Micaiah Bilger