On May 24, 2019, when pro-life Missouri Gov. Mike Parson signed the "Missouri Stands For the Unborn Act" into law, Missouri Right to Life described the law as "groundbreaking legislation that will save lives and set the standard for pro-life legislation nationwide."
Pro-abortionists inevitably challenge pro-life legislation but likely not even Gov. Parson would have anticipated that it wouldn't be until this week that oral arguments in the challenge to HB 126 would be set–September 24 in the 8th U.S. Circuit Court of Appeals.
Among the many provisions included in HB 126 is a ban on abortion when the baby reaches 20 weeks gestation, a developmental point by which the child can experience pain; a requirement that a minor to inform both custodial parents when she is seeking an abortion; bans abortions on the basis of race, sex or if the baby has Down syndrome; and the establishment (according to the Associated Press) of "a so-called 'trigger clause that would completely ban abortion, except in the case of a medical emergency, if Missouri if Roe v Wade is overturned by the Supreme Court."
HB 126 also was written in a manner that should a court overturn the ban on early abortions, there is also a prohibition at 14, 18 and 20 weeks gestation.
The legal maneuverings are mind-numblingly complicated with the trial judge initially allowing some parts of the law to stand only to later change his mind.
In brief, Planned Parenthood challenged HB 126 in mid-2019. On August 27, 2019, U.S. District Court Judge Howard Sachs did not enjoin the bans on abortion for reasons o frace, sex or Down syndrome but did enjoy the ban on aborations at eight, 14, 18 and 20 weeks.
Click Like if you are pro-life to like the LifeNews Facebook page!
The state appealed but in September Judge Sachs doubled-down, barring enforcement on the ban of aborting babies who've been diagnosed with Down syndrome. The state appealed that injunction to the 8th Circuit.
A three-judge panel was to hear the case in mid-April 2020, but arguments were delayed because of the pandemic. Since then the Supreme Court decided against Louisiana's law requiring abortionists to have admitting privileges within 30 miles of where they abort women in cases of emergency.
Making the case even more involved, Chief Justice John Roberts agreed with the outcome in the Louisiana case but not its reasoning. As NRL News Today reported, in reversing a lower court ruling that struck down part of an Arkansas law, the 8th Circuit cited Roberts' reasoning.
How that will affect or influence the panel vis a vis the Missouri law is a subject of wide conjecture.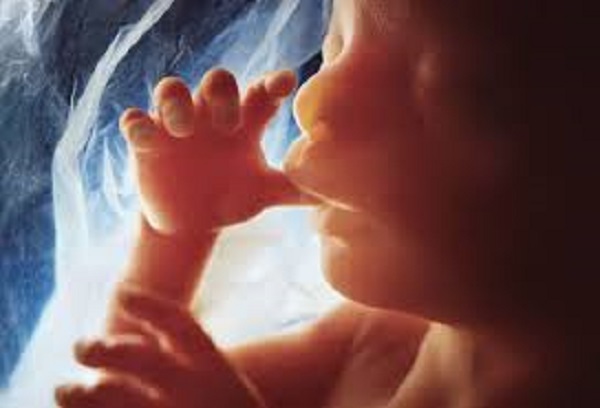 To Read the Full Article Please Click Here
Author: Dave Andrusko