A bill on its way to Kentucky Gov. Matt Bevin would ban abortions once an unborn baby's heartbeat is detectable.
State Senate Bill 9 passed the House in a 71-19 vote late Thursday evening, following approval in the state Senate in February.
Sponsored by state Sen. Matt Castlen, the bill would require abortionists to check if an unborn baby's heartbeat is detectable before performing an abortion; if the baby does have a heartbeat, the abortion would be prohibited. Exceptions would be allowed for medical emergencies.
An unborn baby's heartbeat is detectable at about six weeks of pregnancy, before many women even know they are pregnant, and abortion activists admit that heartbeat laws ban basically all abortions.
Prior to the final vote, WFPL reports lawmakers rejected an amendment allowing exceptions for discriminatory abortions on unborn babies with disabilities. State Rep. Chris Fugate, one of the sponsors of the bill, said the amendment basically would have killed the bill.
"This bill is not for me a political game. This bill for me is about the millions of babies that have been killed over the last few years," Fugate said.
One of the most moving testimonies in favor of the bill came from Kentucky mother April Lanham when she allowed lawmakers to hear her unborn baby's heartbeat through a Doppler device, the Lexington Herald-Leader reported in February. It was a moment that even secular news outlets described as "powerful."
Keep up with the latest pro-life news and information on Twitter. Follow @LifeNewsHQ
However, abortion activists already are making plans to challenge the legislation in court. The American Civil Liberties Union announced a lawsuit within minutes of the bill passing the House, according to the AP.
The goal of the legislation is to prevent the deaths of thousands of unborn babies every year and potentially lead to the overturning of Roe v. Wade. However, even some pro-life advocates admit that the success of the legislation is uncertain. North Dakota and Arkansas passed heartbeat bills several years ago, but federal courts struck down both laws. In January, a judge declared Iowa's heartbeat law unconstitutional.
The Eighth Circuit Court of Appeals said the following about its ruling on the six-week abortion ban: "Because there is no genuine dispute that (North Dakota's law) generally prohibits abortions before viability — as the Supreme Court has defined that concept — and because we are bound by Supreme Court precedent holding that states may not prohibit pre-viability abortions, we must affirm the district court's grant of summary judgment to the plaintiffs."
When courts rule against such laws, state taxpayers often are forced to reimburse pro-abortion groups for their legal fees.
There is more hope that the new conservative-majority U.S. Supreme Court may consider an abortion ban, but it is difficult to say if it would for certain – especially after Chief Justice John Roberts recently sided with the liberal justices on an abortion case.
Earlier this week, the ACLU also announced a lawsuit against another Kentucky law that bans discriminatory abortions based on an unborn baby's sex, disability or race.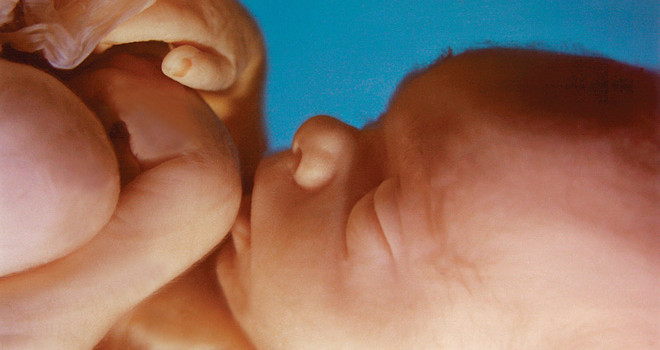 Go to Source
Author: Micaiah Bilger