Unborn babies are being saved from abortions in Alabama as abortion facilities comply with a state order banning non-essential medical procedures during the coronavirus pandemic.
WSFA 12 News reports the Alabama Women's Center, Reproductive Health Services and West Alabama Women's Center canceled abortion appointments Monday and may cancel 20 more on Tuesday, including one nearing the legal abortion limit.
On Monday, however, the abortion facilities and the American Civil Liberties Union filed a lawsuit to stop the state from enforcing the order at abortion facilities, The Birmingham News reports.
The lawsuit comes in response to a state-wide order temporarily prohibiting non-essential medical procedures during the coronavirus outbreak. Unlike other Republican-led states, Alabama authorities have not clarified if all elective abortions apply, even though abortions are not necessary and do not save lives. One state health official even told the Birmingham News last week that abortion facilities are allowed to remain open, despite the order.
According to the lawsuit, however, they closed Monday and canceled abortion appointments because they could be penalized for not following the order.
"… as of [Sunday] afternoon, the Attorney General refused to provide any further guidance as to how it is interpreting the scope of the Order other than to make plain that in its view some—and perhaps most—abortions are not permitted," the lawsuit states. "The Attorney General did make clear, however, that violation of the March 27 Order carries criminal penalties."
The ACLU also claimed state leaders are "using the guise of the COVID-19 crisis" to stop abortions.
The pro-abortion legal group also filed lawsuits against Ohio and Iowa this week for similar orders. Texas and Oklahoma also are facing lawsuits because their temporary bans include elective abortions.
Candace O'Brien, an abortion activist with the Yellowhammer Fund, claimed abortions are not truly elective because they cannot be delayed forever.
"Unlike true elective procedures, an abortion cannot be put off indefinitely without adding health risks to the patient or hitting legal limitations enforced by the government," O'Brien said.
Abortion activists are abandoning their "pro-choice" rhetoric and now claiming that aborting an unborn baby is "essential care." But women do not need to abort their unborn babies to be healthy. Abortions kill unborn babies and put mothers at risk. Common abortion complications include infections, blood clots, hemorrhaging and an incomplete abortion. Abortion risks include future preterm births, breast cancer, suicide, anxiety/depression, and death. And it is not true that abortions are safer than childbirth.
Keep up with the latest pro-life news and information on Twitter. Follow @LifeNewsHQ
Recently, medical groups representing more than 30,000 doctors in America emphasized that abortions are not "essential" or "urgent," and abortion facilities that continue to operate during the pandemic are being "medically irresponsible."
Although the situation is fluid, here are the latest reports from LifeNews.com on the status of abortion and orders to stop non-essential medical services:
States Attempting to Protect Babies From Abortion

Texas: Abortion centers are temporarily closed after Governor Greg Abbott's order. But Texas abortion businesses have sued the state to reopen. Planned Parenthood has filed a lawsuit as well to do abortions and ignore the order. A federal judge has blocked the order and allowed abortion centers to keep killing babies.

Maryland: Abortion centers are included in the abortion order to stop non-essential procedures but they have been caught violating the order.
Kentucky: Attorney General Asks Health Department to Shut Down Abortion Clinics to Combat Coronavirus

Iowa: Governor Kim Reynolds Bans Killing Babies in Abortions to Save Medical Resources to Fight Coronavirus
States Not Protecting Babies From Abortion

Virginia: Christians Could be Jailed for 1 Year for Attending Church, But Abortion Clinics Can Keep Killing Babies

New York: New York has issued an order to stop non-essential health services but is not applying it to abortion centers. New York Attorney General: Coronavirus Crisis is No Reason to Stop Killing Babies in Abortions. NYC Mayor Bill DeBlasio has threatened to permanently close churches while letting abortion centers stay open.

Alabama: Alabama Shuts Down Non-Essential Health Care, Allows Abortion Clinics to Keep Killing Babies

Minnesota: Minnesota Issues Shelter at Home Order But People Can Still Go Kill Their Babies in Abortions

New Mexico: New Mexico Shuts Down Non-Essential Health Care, But Allows Abortion Clinics to Keep Killing Babies

New Jersey: Shut down non-essential health care but abortion centers are excluded.
Michigan: Governor Whitmer has stopped non-essential medical surgeries but allowed abortion clinics to keep killing babies.

North Carolina: Pro-life groups have called on the governor to stop abortions during the coronavirus crisis.
Washington: Shut down non-essential health care but abortion centers are excluded.
California: Shut down non-essential health care but abortion centers are excluded. But 11 Planned Parenthood abortion centers have voluntarily closed.

Pennsylvania: Shut down non-essential health care but abortion centers are excluded.
Maine: Shut down non-essential health care but abortion centers are excluded.
Puerto Rico: Puerto Rico Shuts Down Pregnancy Center Over Coronavirus, Lets Abortion Clinics Stay Open
Massachusetts: Shut down non-essential health care but abortion centers are excluded.

International

Canada Has Banned Every Other Elective Surgery, But People Can Still Kill Babies in Abortions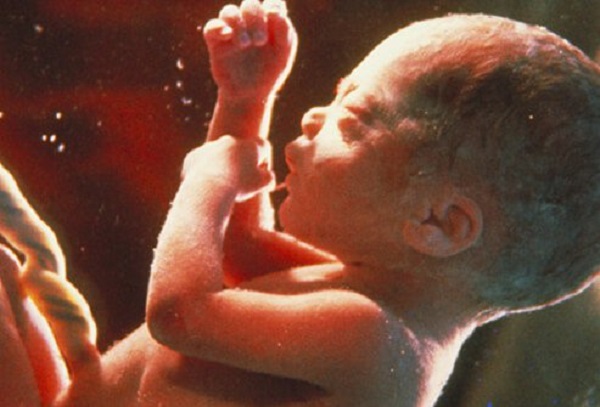 Please click here to read the full story.
Author: Micaiah Bilger