Utah state senators moved forward Wednesday with legislation to protect unborn babies by banning most abortions in their state.
ABC 4 News reports the Utah Senate Health and Human Services Committee approved the pro-life legislation in a 4-2 party-line vote, with Republicans in favor and Democrats against.
Utah Senate Bill 174, sponsored by state Sen. Dan McCay, R-Riverton, would prohibit abortions with limited exceptions for rape, incest, risks to the mother's life and fatal fetal deformities.
It also attempts to avoid a costly legal challenge by taking effect only after the courts allow states to restrict abortions again. Currently, states are prohibited from protecting unborn babies from abortion prior to viability under Roe v. Wade.
"People want to talk about choice. I understand that feeling and I understand that sentiment, [but the] baby deserves a choice for life, as we all do. And I think that choice is important enough to protect from a state interest," McCay said.
Deseret News reports the committee room was crowded with pro-life advocates and abortion activists. One of them, Merrilee Boyack, of Abortion Free Utah, encouraged lawmakers to stand up for unborn babies' lives.
"Laws are changed by courageous people," Boyack said, according to the local news. "Despite the fact that Roe v. Wade still exists, we have every right to state emphatically that Utahns support the protection of human life, especially the most vulnerable of our population."
The bill now goes before the full Utah Senate for debate.
Follow LifeNews.com on Instagram for pro-life pictures and videos.
The Supreme Court took away the states' ability to protect unborn babies from abortion, and instead allowed abortion on demand through all nine months of pregnancy. Roe made the United States one of only seven countries in the world that allows elective abortions after 20 weeks.
There is more hope that the new conservative-majority U.S. Supreme Court may consider overturning Roe, but it is difficult to say if it would for certain. A Louisiana abortion case before the high court in March is an important test case that will help determine where the justices stand on the matter.
Meanwhile, Utah lawmakers are considering several other pro-life bills that would help save babies and inform pregnant mothers.
State Rep. Steve Christiansen, R-West Jordan, recently introduced a bill to require Utah abortion facilities to give mothers the opportunity to see their unborn babies on an ultrasound and hear their baby's heartbeat.
Another bill moving through the legislature would require medical and abortion facilities to bury or cremate the remains of aborted and miscarried babies and provide mothers with options for their babies' final disposition.
ACTION ALERT: Contact Utah state senators.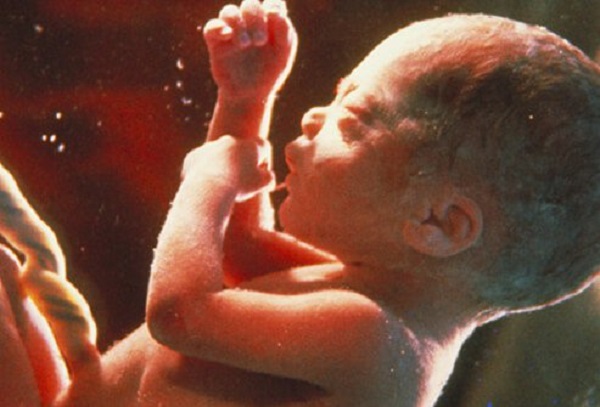 Please click here to read the full story.
Author: Micaiah Bilger