A worldwide, 24/7-365, life-saving ministry celebrates its 17th year of serving women and men in need today.
Heartbeat International's Option Line is the only fully staffed, bilingual pro-life contact center in the United States.
Option Line has reached more 3.75 million women and men, many of whom have been desperately seeking answers in an unexpected pregnancy since its establishment in 2003.
"That is 17 years of life-saving ministry being performed 24 hours a day, 365 days a year to women and men seeking help worldwide," said Heartbeat International's Director of Communications and Marketing Andrea Trudden.  
Option Line serves through some 1,100 contacts daily, broken down, this is 560 phone calls, 500 live chats, 30 texts and 10 emails, including 25 international contacts.
The center has an above-industry standard answered call rate, and its consultants answer after-hours calls for pregnancy help organizations and partnering organizations/hotlines.
Originally a joint venture with Care Net from 2003-2012, Option Line consultants serve many who reach out with immediate needs and also connect them with ongoing assistance, whether through pregnancy help, ministry, educational or social services.
Option Line's Life Affirming Specialists provide consultation on abortion, adoption and parenting. They also connect women directly with their local pregnancy help organization and schedule appointments in real-time through a state-of-the-art system.
Click Like if you are pro-life to like the LifeNews Facebook page!
"Through the years, a website and call center adapted to new communications and has been a key asset in helping find the most effective ways to reach women in need," Trudden said.
Heartbeat International Vice President Cindi Boston echoed Trudden's comment on the effectiveness of the Option Line ministry.
"Option Line consultants answer each call with care, concern, hope and truth," Boston said.
"Love your new milestone and will keep telling the stories of Option Line," Boston told Option Line staff. "You save lives daily!"
Option Line's value and impact has also been celebrated outside of Heartbeat International.
Life Issues Institute President Bradley Mattes recently produced radio commentary on Option Line that was carried on nearly 1,200 outlets throughout the nation, along with SiriusXM radio. It was also promoted on social media by Life Issues Institute, the Charlotte Lozier Institute and Susan B Anthony List, and it will have a continued presence on the Life Issues Institute's main website, www.lifeissues.org.
"I think it's important that a tool as effective as Option Line be known to as many individuals as possible so that women, men and their babies can be better served at a critical time in their lives," Mattes told Pregnancy Help News. "Life or death may depend upon them getting life-affirming support and alternatives to abortion, and Option Line is a vital part of that."
Option Line has been instrumental in aiding Life Issues Institute's efforts both to assist women and men facing an unexpected pregnancy, and those who reach out with the emotional turmoil of a past abortion, Mattes said.
One example is the Men and Abortion Network through which Life Issues Institute makes free referrals around the nation.
"We have come to greatly depend upon Option Line's network of caring individuals and organizations," said Mattes.
Trudden continued in praise of Option Line's life affirming staff on behalf of Heartbeat International.
"Their loving and compassionate consultants have allowed us to serve over 3.75 million people!" she exclaimed. "Beyond that, we know that millions have found helpful information at the website."
"We may never truly have a full grasp as to the many lives that Option Line has reached and rescued," Trudden added, "but one thing we do know is that those who have said yes to joining the Option Line team are true heroes for life!"
Assistance and support through Option Line is available 24/7, 365 days a year at 800-712-4357, by texting "HELPLINE" to 313131, and by visiting OptionLine.org. Pregnancy Help News is a project of Heartbeat International.
LifeNews Note: Lisa Bourne is Managing Editor of Pregnancy Help News and Content Writer for Heartbeat International. This originally appeared at Pregnancy Help News.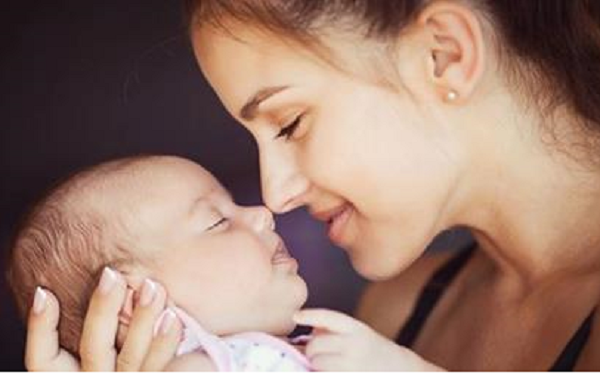 Please click here to read the full story.
Author: Lisa Bourne