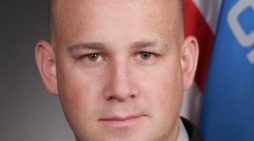 OKLAHOMA CITY, Okla. — A Southern Baptist senator in Oklahoma is pushing back after the General Baptist Convention of Oklahoma issued an open letter this week expressing "concerns" over a bill that he proposed that would outlaw abortion in the state, remarking that while the entity is opposed to abortion, it "cannot in good conscience get behind as it is…
Go to Source
Author: Heather Clark
want to know why it happen?
There's a reason why Bad News happens and there is only one answer. Click on the Red Button to get the answer.
The good News
salvation
Salvation is a FREE GIFT from God. You don't have to do anything but believe by faith that God sent His only Son Jesus Christ to die for your sins, was buried, and rose from the dead 3 days later.   
subscribe today!
Subscribe today to get one email per day containing:
Power Packed Bible Devotional
Breaking Christian News with Biblical Commentary
Free Download of the "Mystery of Christ"
Subscribe
Contact Us