Hey Everyone Come on Down For "Good Friday" Worship! Pay just 5 Bucks and Experience Christ Crucifixion!
What in the world is the matter with this clown? Pastor of Summit Church in North Carolina and President of the SBC or Southern Baptist Convention J.D. Greear promotes the crucifixion of our Lord Jesus Christ with a 5 dollar entry fee!
I'm sure the 5 bucks is just to cover the high cost of the production and whatever is left goes to a good cause, right?
This screams…  And through covetousness shall they with feigned words make merchandise of you…    – 2 Peter 2:3
It is uncontrolled greed that drives false teachers not the Word of God. The Word of God is clear that money is the object of faith to a false teacher, not the cross.
There is never any reason for a Church, Pastor or any member of the body of Christ to charge people to worship God. Whatever day it is!
If it's to cover the cost of the production than don't do it.
So this is What Being a Christian Looks Like
No. The unsaved world is watching and what do they see? A Pastor, a leader of the largest mainline denomination charging people to celebrate the crucifixion of our Lord and Savior Jesus Christ. Pathetic! This high production theater-like events where people pay a fee to watch at a Church, in the sanctuary, is no different than going to a movie or any other worldly event. No one can justify this Biblically.
"Step right up, C'mon Folks, watch the King of the Jews get Crucified"
That's exactly what's going on at his Church.
Message to the unsaved world and to those who are on the fence about the Jesus Christ and His gospel of grace; WHAT THIS PASTOR IS DOING IS WRONG!!! WE ARE NEVER TO CHARGE TO WORSHIP THE KING OF KINGS AND LORD OF lords. Salvation is a FREE gift and so is worshiping Him.
Salvation is a FREE GIFT from God, So is Worshiping God
'Therefore, as through one man's offense judgment came to all men, resulting in condemnation, even so through one Man's righteous act the free gift came to all men, resulting in justification of life. '

Romans 5:18

The Creator God, God the Son, Jesus Christ, stepped out, took on flesh, born of a virgin to be the supreme sacrifice for the sin of the world. The death, burial, and resurrection of Jesus Christ is sufficient to save ALL MANKIND. All God wants is for mankind to believe it.
The former college Pastor, now President of the largest evangelical congregation in the world and Pastor of a large Church North Carolina obviously never read the apostle Paul.
'What is my reward then? That when I preach the gospel, I may present the gospel of Christ without charge, that I may not abuse my authority in the gospel.'
I Corinthians 9:18
'For though I am free from all men, I have made myself a servant to all, that I might win the more; '
I Corinthians 9:19
'to the weak I became as weak, that I might win the weak. I have become all things to all men, that I might, by all means,  save some. Now, this I do for the gospel's sake, that I may be partaker of it with you.'
I Corinthians 9:22-23
Do you see what the emphasis is on? Two words; Gospel and Free! The Lord Jesus makes it clear in 1 Corinthians 9:14, that those who preach the gospel should live by the gospel. That doesn't mean charging members of the body of Christ to worship on any day!!!
'Did I commit sin in humbling myself that you might be exalted, because I preached the gospel of God to you free of charge? ' II Corinthians 11:7
Again, the underlying identifier of false teachers is MONEY!
'They have forsaken the right way and gone astray, following the way of Balaam the son of Beor, who loved the wages of unrighteousness; ' II Peter 2:15
So is JD Greear a False Teacher?
Thank you for reading if you have any questions don't hesitate to ask.
Unreal Post
So it's 5 bucks to Worship Christ on Good Friday is it half that on regular worship days?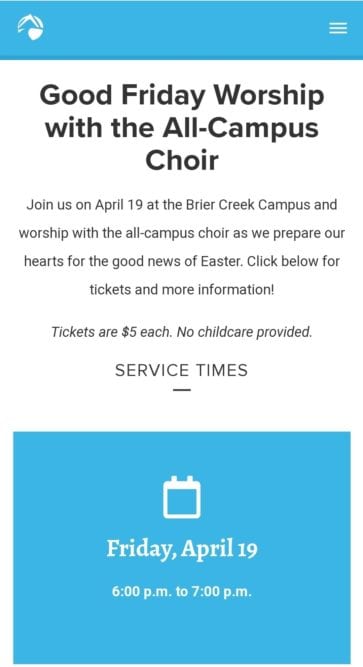 Don't forget that 1 dollar service fee! It's all for a good cause!!!!!!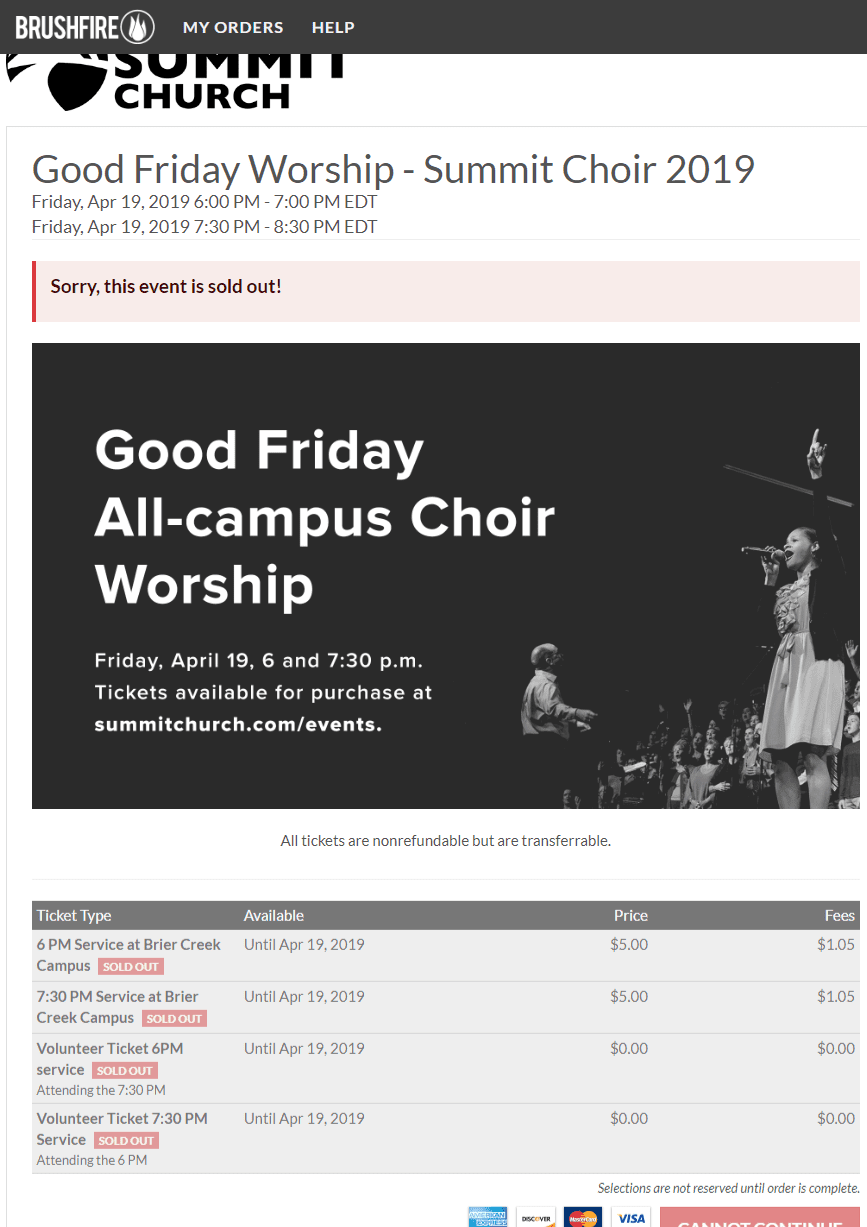 Let's continue the conversation on Facebook!
Your opinion matters! Join the conversation on our Facebook page and speak your mind!
The Good News
salvation
Salvation is a FREE GIFT from God. You don't have to do anything but believe by faith that God sent His only Son Jesus Christ to die for your sins, was buried, and rose from the dead 3 days later.
THE GOOD NEWS
SALVATION
Salvation is a FREE GIFT from God. SALVATION IS BY FAITH ALONE & FAITH IS BELIEVING WHAT GOD SAYS.
God declares all mankind sinners and we all fall short of Glory of God. Romans 3:23
The payment for our sin is death. Romans 6:23
But God...because he loved you so much sent His own Son, Jesus Christ, to die in your place, for your sins, was buried, and rose from the dead three days later. 1 Cor 15:1-4; 2cor 5:21
All God asks is that you believe by faith alone in 1, 2, & 3. That you're a sinner, separated from God but God sent his Son to die for your sins, was buried & rose again 3 days later.
'that if you confess with your mouth the Lord Jesus and believe in your heart that God has raised Him from the dead, you will be saved. '
Do You Believe?
subscribe today!
Subscribe today to get one email per day containing:
Power Packed Bible Devotional
Breaking Christian News with Biblical Commentary
Free Download of the "Mystery of Christ"
Subscribe
Contact Us