Illinois is considering a series of radical new pro-abortion bills that would make abortions legal and basically unrestricted for any reason up to birth.
Similar to New York's new pro-abortion law, the Illinois legislation would treat abortion as a "fundamental right" and strip away even minor protections for unborn babies and medical professionals who object to abortions.
Capitol News Illinois reports the the Reproductive Health Act (House Bill 2495) likely will pass with Democrats in control of both state houses and the governor's office. It currently is in a House committee awaiting action. The lead sponsors are state Reps. Kelly Cassidy and Emanuel "Chris" Welsh. Gov. J.B. Pritzker also supports the pro-abortion bill.
"The Reproductive Health Act is an extreme bill that would basically enshrine abortion as a positive good in Illinois law," according to the Thomas More Society, a Chicago-based conservative law firm.
According to the legal group's analysis, the bill would prohibit the state from interfering in any way with abortions. It would erase criminal penalties for performing abortions and allow non-doctors to do them. The legislation also would repeal the partial-birth abortion ban and abortion clinic regulations that protect women's health.
Another deeply concerning aspect of the legislation is its repeal of conscience protections for medical workers who object to abortions. Robert Gilligan, executive director of the Catholic Conference of Illinois, said the bill would take away individuals' rights.
"These bills taken together crowds us out. For people who have moral objections, they basically are saying we don't have any rights," Gilligan said. "That's what's going on, that people with First Amendment rights are being crowded out of protections under the law."
SUPPORT LIFENEWS! Help us take on the abortion agenda, please help LifeNews.com with a donation!
[House Bill 2495] wholly repeals IL 720, the Illinois Abortion Law of 1975. This law has been amended multiple times, including in 2017 (HB 40), but some minimal protections remained, so that current Illinois law permits post-viability abortions but requires that an attending or referring physician determine that it was "necessary to preserve the life or health of the mother," in which case the doctor was required to document the particular medical indications for the abortion. It also requires that, if the baby would be capable of survival, the doctor use the abortion method "most likely to preserve the life and health of the fetus" and a second physician be available to provide medical care for any child born alive. These provisions would be entirely removed.
The bill would restrict basic data about abortion from the public as well. Though the bill still requires abortionists to file a report to the state Department of Public Health for each abortion, it exempts those reports from Freedom of Information Requests, according to Capitol News Illinois.
Julie Lynn, manager of external affairs for Planned Parenthood of Illinois, said the motive behind the bill is simple: Abortion is health care. In other words, the abortion chain wants Illinois to treat the killing of unborn babies as a normal part of health care.
"At the end of the day, this is treating abortion care as health care, which it is, and removing it from the criminal code," Lynn said.
Illinois Gov. J.B. Pritzker vowed in January to make Illinois "the most progressive state" for abortion in the U.S., and his track record demonstrates his unabashed willingness to throw away protections for unborn babies. On Jan. 22, Pritzker signed an executive order that strengthened an existing state law forcing taxpayers to fund abortions.
Similar bills to expand the killing of unborn babies are being considered in Vermont, Rhode Island, Massachusetts and New Mexico this winter.
ACTION: Contact the Illinois legislature and urge lawmakers to oppose the bills.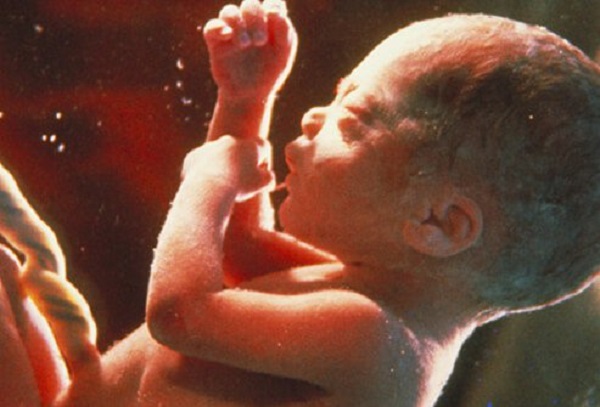 Go to Source
Author: Micaiah Bilger