Georgia lawmakers took steps to protect unborn babies this week by passing a bill to ban abortions after an unborn baby's heartbeat is detectable.
On Wednesday, a state House committee approved the heartbeat bill in a 17-14 vote after an emotional hearing, Fox 17 reports.
Georgia House Bill 481, the Living Infants Fairness and Equality (L.I.F.E.) Act, would ban almost all abortions in Georgia. An unborn baby's heartbeat is detectable around six weeks, before many women even know they are pregnant. The bill includes exceptions for rape, incest and threats to the mother's life.
State Rep. Ed Setzler, who wrote the bill, said unborn babies are living, unique human beings who deserve protection under the law.
"We know life begins at conception. I think that's worthy of full legal protection," Setzler said. "Certainly we can come together and recognize if there's a human heartbeat, that child's worthy of protection."
CNN reports Gov. Brian Kemp is pro-life and supports heartbeat legislation.
Here's more from Fox News:
Dr. Melissa Kottke, who is on the advisory board of Georgia's OB-GYN Society, voiced worries the bill would deter obstetricians from practicing in a state that has a shortage of OB-GYNs.

SUPPORT LIFENEWS! If you like this pro-life article, please help LifeNews.com with a donation!

"It's extremely dangerous for lawmakers to presume that they're better equipped than women and their health care providers to judge what is appropriate medical care," Kottke said.

Dr. Kathy Altman, a retired OB-GYN who briefly worked as a medical director for Planned Parenthood in Florida in the 1980s, testified in favor of the bill. Altman, who once supported abortion but later had what she called a change of heart, spoke about an abortion she said she now regrets having.

"I wish there had been a heartbeat bill back then," Altman said.
This winter, pro-life lawmakers have introduced a number of heartbeat bills including in Florida, Kentucky, Mississippi, Missouri, Ohio, South Carolina, Tennessee and Texas.
Some pro-lifers have renewed hope that the new conservative-majority U.S. Supreme Court will uphold an abortion ban and overturn Roe v. Wade. Others, however, are hesitant because of concerns about losing the court battle and being forced to reimburse pro-abortion groups for their legal fees.
In January, a judge declared Iowa's heartbeat law unconstitutional. North Dakota and Arkansas passed heartbeat bills several years ago, but federal courts struck down both laws as well.
The Eighth Circuit Court of Appeals said the following about its ruling on the six-week abortion ban: "Because there is no genuine dispute that (North Dakota's law) generally prohibits abortions before viability — as the Supreme Court has defined that concept — and because we are bound by Supreme Court precedent holding that states may not prohibit pre-viability abortions, we must affirm the district court's grant of summary judgment to the plaintiffs."
There is more hope that the U.S. Supreme Court may consider an abortion ban, but it is difficult to say if it would for certain – especially after Chief Justice John Roberts recently sided with the liberal justices on an abortion case.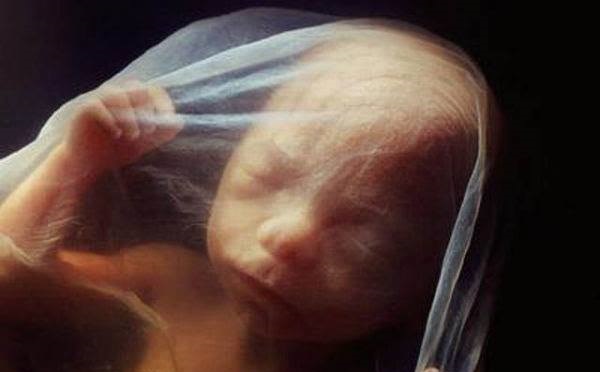 Go to Source
Author: Micaiah Bilger