This is the most ignorant promotion of evil I've seen from someone who clearly knows what he's peddling is a lie. Imagine the Op-Ed title: "I Was Once an Anti-Slavery Crusader. Now I Support Dred Scott v. Sandford." I can't imagine what it's like to fight the injustice of the slaughter of innocent human lives for decades and then put a stamp of approval on that very practice. I've actually worked in impoverished neighborhoods ravaged by violence, poverty, crime, and hopelessness. I can guarantee you the solution was, and is, never more death.
Dear Rob Schenck, In your New York Times propaganda piece, entitled " I Was an Anti-Abortion Crusader. Now I Support Roe v. Wade," you say that overturning Roe "should not be anybody's idea of victory." Killing over 60 million innocent human beings and harming countless mothers and fathers shouldn't be anybody's idea of victory, "Reverend" Schenck.
Of course, you know what you say about pregnancy resource centers and the Church is a lie. Churches are the biggest funders of pregnancy centers and outreaches to the poor. You conveniently ignore the work of the Salvation Army, Operation Blessing, Samaritan's Purse and the Catholic Church. Apparently, you've never visited phenomenal anti-poverty, pro-family, pro-life ministries like People for People in Philadelphia, Bartow Family Resources in Cartersville, GA, or the Jericho Partnership in Danbury, Connecticut. I've keynoted at events for these and many other places like them that do all the things you claim pro-lifers don't do.
But it's easy to pretend that hope and help don't exist. It somehow assuages your indefensible support of the violence of abortion.
I'm sorry you think less of your "status" of being a white man. I thank God for the elected white men who fight injustice. I thank God for those "upper class white men" who abolished the "tragedy" of slavery so that I'm not on some auction block here in northern Virginia today. You conveniently ignore the women who fight for it, legislatively and culturally, because that doesn't fit into your tragic and borrowed narrative. You know, of course, that the majority of those leading America's pro-life organizations are women. But fighting for what's right knows no gender or socio-economic status.
Frederick Douglass started his own newspaper, the North Star, because of fake news like the New York Times which refused to tell the truth about slavery. The motto of his liberating paper was: "Right is of no Sex — Truth is of no Color — God is the Father of us all, and we are all brethren."
Brethren shouldn't lie to each other or advocate for the destruction of one another.
I'm sorry you've decided to try to snuff out the Light and millions of lives along with it. Your Op-Ed concludes: "Passing extreme anti-abortion laws and overturning Roe will leave poor women desperate and the children they bear bereft of what they need to flourish."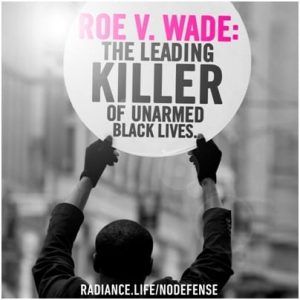 Click here to view the original web page at www.lifesitenews.com
Let's continue the conversation on Facebook!
Your opinion matters! Join the conversation on our Facebook page and speak your mind!
The Good News
salvation
Salvation is a FREE GIFT from God. You don't have to do anything but believe by faith that God sent His only Son Jesus Christ to die for your sins, was buried, and rose from the dead 3 days later.
THE GOOD NEWS
SALVATION
Salvation is a FREE GIFT from God. SALVATION IS BY FAITH ALONE & FAITH IS BELIEVING WHAT GOD SAYS.
God declares all mankind sinners and we all fall short of Glory of God. Romans 3:23
The payment for our sin is death. Romans 6:23
But God...because he loved you so much sent His own Son, Jesus Christ, to die in your place, for your sins, was buried, and rose from the dead three days later. 1 Cor 15:1-4; 2cor 5:21
All God asks is that you believe by faith alone in 1, 2, & 3. That you're a sinner, separated from God but God sent his Son to die for your sins, was buried & rose again 3 days later.
'that if you confess with your mouth the Lord Jesus and believe in your heart that God has raised Him from the dead, you will be saved. '
Do You Believe?
subscribe today!
Subscribe today to get one email per day containing:
Power Packed Bible Devotional
Breaking Christian News with Biblical Commentary
Free Download of the "Mystery of Christ"
Subscribe
Contact Us