The Oklahoma Supreme Court struck down a law Tuesday that protected women by restricting the use of dangerous abortion drugs.
The Hill reports the court rejected the 2014 law as unconstitutional based on a legal challenge by the Center for Reproductive Rights.
The law required abortionists to follow 2000 FDA protocol for the abortion drug mifepristone, or RU-486. However, in 2016, under the pro-abortion Obama administration, the FDA revised its protocol and expanded the use of the drug.
Because of the 2016 changes, the Oklahoma Supreme Court ruled that the law "places a substantial obstacle in the path of women's choice and places an undue burden on the woman's rights," the AP reports. The ruling upheld a lower court decision against the law.
Autumn Katz, Center for Reproductive Rights senior counsel, praised the ruling in a statement to Tulsa World.
"Today's decision is a critical victory for Oklahoma women and their doctors," Katz said. "Women deserve access to safe medication abortion regardless of what state they live in. This law would have required women to follow a decades-old practice that is no longer the standard of medical care."
However, new statistics from the FDA suggest otherwise. Between 2000 and 2018, at least 24 women died after taking the abortion drug, and nearly 4,200 suffered serious complications, according to the FDA report. Those numbers do not include the countless unborn babies who have died as a result of the drugs.
Click here to sign up for pro-life news alerts from LifeNews.com
The Oklahoma legislation was incredibly important because it protected women from the various complications associated with the drug.
In 2016, however, the FDA expanded its protocol for RU-486 by allowing it to be administered up until 10 weeks of pregnancy, instead of seven, and allowing smaller doses to be used. Abortion clinics no longer are required to schedule a follow-up visits either.
These measures save abortion businesses money but put women in greater danger of complications. "The studies done show that the farther along the child is developed, the greater the failure rate for the regimen," according to research from the FDA.
Randall O'Bannon, director of research for the National Right to Life Committee, previously explained how the weakened FDA standards benefits abortion businesses. He said the measure will increase abortion groups' profits by requiring smaller doses of the drug and reducing the number of staff needed for patient care.
"It looks like this benefits the abortion industry and increases their potential customer base and revenues, but it's not clear that anything here makes it safer for women in the long run, and certainly nothing about a chemical abortion makes it any safer for the unborn child," O'Bannon said.
By 10 weeks, an unborn baby's heart already is beating and brain waves are detectable.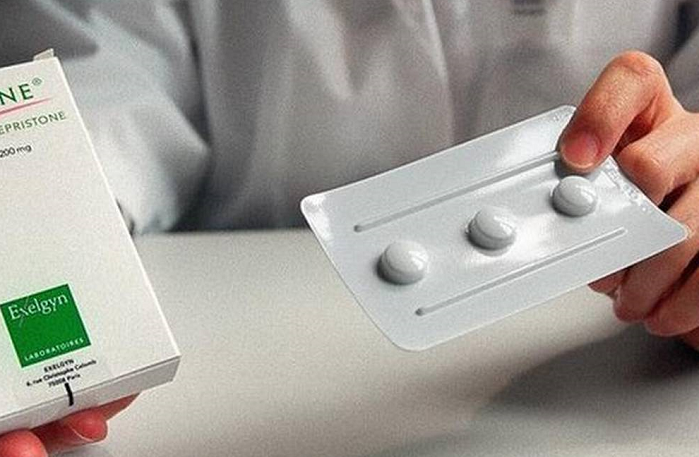 To Read the Full Article Please Click Here
Author: Micaiah Bilger