A federal court blocked Mississippi on Thursday from protecting unborn babies from abortion once their heartbeats are detectable.
Bloomberg reports a Fifth Circuit Court of Appeals panel ruled that the 2019 heartbeat law is unconstitutional and upheld a lower court decision blocking the law.
The pro-life law, which Gov. Phil Bryant signed last spring, would ban almost all abortions in the state. An unborn baby's heartbeat is detectable by about six weeks of pregnancy, though research suggests a baby's heartbeat may begin as early as 16 days after conception. Abortionists who violate the legislation could face criminal charges. The law allows exceptions for medical emergencies.
On Thursday, a three-judge panel on the Fifth Circuit said states cannot ban abortions before an unborn baby is viable under Roe v. Wade and subsequent U.S. Supreme Court cases, according to CBS News. Last year, the same court ruled against a 15-week abortion ban.
"[A]ll agree that cardiac activity can be detected well before the fetus is viable. … If a ban on abortion after 15 weeks is unconstitutional, then it follows that a ban on abortion at an earlier stage of pregnancy is also unconstitutional," the judges wrote in their opinion.
Click Like if you are pro-life to like the LifeNews Facebook page!
The Center for Reproductive Rights, which filed the lawsuit, rejoiced at the decision to allow abortions to continue.
"We just won our case challenging Mississippi's 6-week abortion ban at the Fifth Circuit," the pro-abortion group said. "We already blocked the state's 15-week ban, and this 6-week ban is an even more extreme attempt to take away the rights of Mississippi residents. Not on our watch."
The ruling came after Mississippi appealed a lower court ruling that blocked the state from enforcing the law. In May, U.S. District Judge Carlton Reeves, an activist judge appointed by pro-abortion President Barack Obama, issued the preliminary injunction. In his ruling, Reeves said the heartbeat law would injure women by taking away their "right" to an abortion after six weeks, before many women know they are pregnant.
If enforced, the law could save thousands of unborn babies' lives. Pro-life lawmakers who supported the legislation hope the U.S. Supreme Court eventually will uphold the law.
Some pro-lifers have renewed hope that the new conservative-majority U.S. Supreme Court will uphold an abortion ban and overturn Roe v. Wade. Others, however, are hesitant because of concerns about losing the court battle and being forced to reimburse pro-abortion groups for their legal fees.
The Supreme Court took away the states' ability to protect unborn babies from abortion, and instead allowed abortion on demand through all nine months of pregnancy. Roe made the United States one of only seven countries in the world that allows elective abortions after 20 weeks.
There is more hope that the new conservative-majority U.S. Supreme Court may consider overturning Roe, but it is difficult to say if it would for certain. A Louisiana abortion case before the high court in March is an important test case that will help determine where the justices stand on the matter.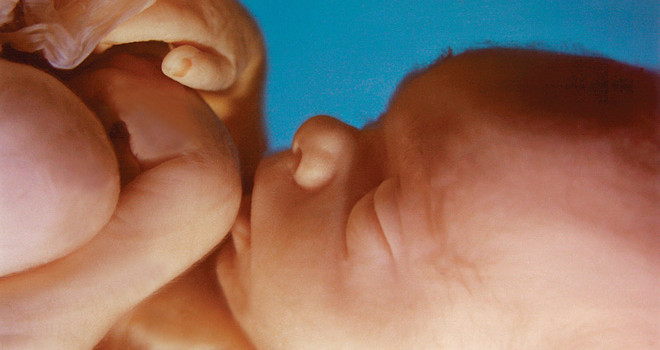 Please click here to read the full story.
Author: Micaiah Bilger