The California Board of Education implemented progressive sex and gender education curriculum in public schools across the state, regardless, in some cases, of parental knowledge or consent.
"If I were to show that material to a child, I would be brought up on charges," Andrew said. "But somehow our public schools are allowed to teach this to junior high and high school kids."
Progressive groups, including Planned Parenthood, collaborated on AB-329 in 2016 and the recently introduced Health Education Framework in May as highlighted by a video created by the conservative group, Our Watch.
Both these pieces of education legislation mandate that school districts require sex ed and encourage students to question their parents on sexual topics – topics explored in the kindergarten through 12th grade sex education curricula implemented in California schools.
Lawmakers Create The California Healthy Youth Act, A Bill Mandating K-12 Sex Ed

AB-329, otherwise known as the California Healthy Youth Act, was created in 2016 and has several aimed purposes.
The bill aims to teach K-12 students how to ward off HIV and other STDs, to teach "healthy attitudes" towards sexual orientation, gender, and relationships, and to "promote understanding of sexuality as a normal part of human development."
The bill also promises to "provide educators with clear tools and guidance to accomplish that end."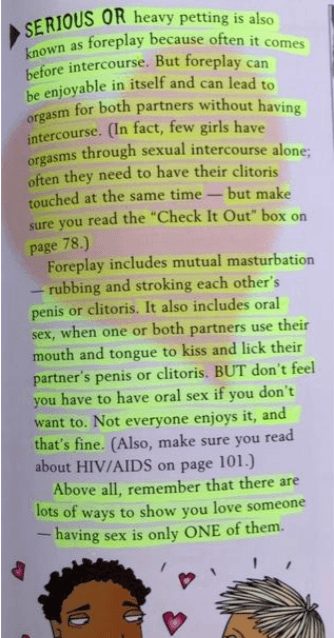 Screenshot of fifth-grade materials included in Positive Prevention Plus provided by to the Daily Caller News Foundation by Pastor Tim Thompson.
"If I were to show that material to a child, I would be brought up on charges," Andrew said. "But somehow our public schools are allowed to teach this to junior high and high school kids."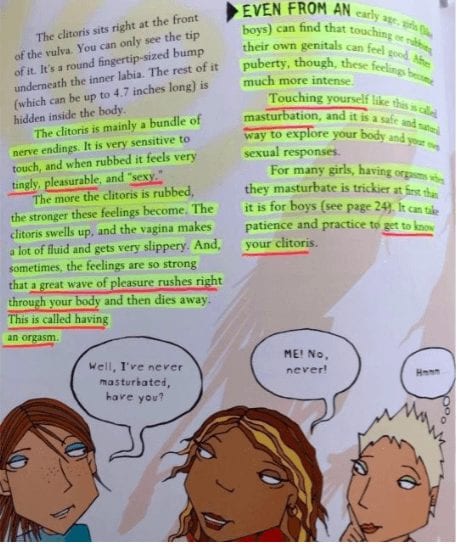 The curriculum describes itself as "California's best source for evidence-based instruction in Comprehensive Sexual Health Education and Teen Pregnancy Prevention."
It also boasts full compliance with California and National Health Education Standards and California Education Code, including the "California Healthy Youth Act."
Positive Prevention Plus was begun in as early as 1993, according to the curriculum's website, in order to develop an HIV and AIDS prevention curriculum.
But California Education codes instituted in 2004 began specifying "the content of teen pregnancy prevention education."
Research findings included in the curriculum show that use of Positive Prevention Plus results in student's higher use of "reproductive health care services" more use of contraceptive services, and significant improvements in "the delay in the onset of sexual activity."
The ACLU Trains Teachers To Bypass Parental Authority

The June Our Watch video shows a variety of factors involved in California's progressive sex ed programs. Pastor Tim Thompson told the DCNF that he published the video through Our Watch to help make parents more aware of how progressive the California sex educational programs are.
Activists And Experts Weigh In
"Get Out Now: Why You Should Pull Your Child from Public School Before It's Too Late" author, attorney, and director of the Catholic Women's Forum Mary Rice Hasson believes that most parents do not understand what their children are being exposed to — and often being exposed to without parental permission.
"The California sex and gender "health" curriculum shows kids explicit images, normalizes kinky and perverse sexual activity, and teaches kids that their basic identity — as male or female — is something fluid or changeable," Hasson told the DCNF, saying that schools see parents as "obstacles or barriers to their efforts to indoctrinate an entire generation."
"Parents — especially religious parents — are portrayed as ignorant or untrustworthy when it comes to issues of sexual identity or activity — as if only the schools can be trusted to 'protect' kids and teach them all about," Hasson said.
Click here to view the original web page at www.lifenews.com